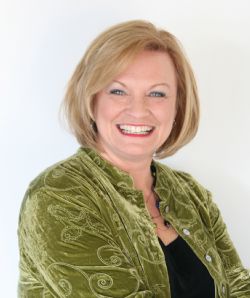 Kim Bolton
Conference Speaker, Vocalist and Musician
 
---
Kim Bolton Travels from Tennessee
For More Information:  Call 1.800.782.2995 Or Click Here to Send An Email
---
With the release of her book Conversations at the Girlville Diner, Kim Bolton has become known as the speaker who dishes out heaping helpings of humor and hope as she speaks at women's conference across the country.

Kim's goal as a speaker is to communicate God's love in a style and manner that ministers to the unique needs of women.  Kim has the delightful ability to blend humorous stories with the truth of God's Word in a down-to-earth manner - causing women to open their hearts to her message of faith and hope.


The "Big Plus"!  . . .

Kim Bolton is an extraordinarily gifted singer/musician and is a renowned worship leader.

Worship as you never have before as Kim glorifies God in story and song.  You'll quickly discover the heart of a psalmist as Kim ushers you into the presence of God and lifts your spirit through her expressions of contagious joy.  Described by CCM Magazine as "vocalist extraordinare," Kim is also unique in that she is a songwriter who also plays keyboard and sax!
"Kim, God has gifted you with a powerful voice and an equally powerful story."
Kathy Dice, Women's Director
Willow Creek Community Church, Chicago, Illinois
---
Renewing Spirits With Joy
Kim lights a spark of joy and laughter with contagious love and energetic Southern charm.  Your tears of compassion will soon turn into tears of joy as Kim shares how God has moved mightily, but compassionately in her own life.  As Kim recounts how her moments of despair turned to victory, she will ignite your spirit with a renewed love for both your Father God and your precious family.  You won't soon forget the stories Kim shares as they sink into the recesses of your heart and leave you forever changed.

Kim has appeared on Christian television - CBN, CTN and INSP.  She has worked with Luci Swindoll, Kathy Peel, Mary Welchel, Anne Graham Lotz, Babbie Mason and Twila Paris, just to name a few.  This rare coupling of powerful speaking abilities and the heart of a psalmist have made Kim a highly requested guest artist and speaker for women's conferences, retreats and special events. 
---


Kim's Popular Conference Topics Include  . . .

The Naked Man Story
Kim recounts a hilarious and rollicking tale of a consuming fear that threatened to overtake her life and her sanity after a naked man broke into her house.  Your own fears will melt into tears of joy as she rejoices in a powerful God whose strength brought her out of a downward spiral of despair and lost faith.

Things Most Precious
A new baby, a lost heirloom - the Boltons face grave danger, all the while learning to entrust to Jesus the things most precious.  Kim weaves a rich tale of God's love, provision and protection, keeping as her focus Isaiah 26:3, "Thou wilt keep him in perfect peace, whose mind is stayed on Thee:  because he trusteth in Thee."

Sing Your Way Out of This Mess
An encouraging lesson on how to combat the enemies of our faith using the unusual weapon of song.  Isaiah 54:1 says, "Sing O barren woman, Sing!"  Singing is an act of warfare.  It's a fight and we can overcome.  Using this weapon, we'll begin to wage song-war.  Fighting with song is powerful!  You will never fight the same way again!

High Tea with Jesus
In Japan the tea ceremony is taken not only as a calming ritual but also as a time of quiet reflection.  There is nothing God desires more than time alone with His children.  Quiet your heart and listen to His still, small voice as Kim takes you on a reflective journey with Jesus as your company.

Mating, Mothering, and Ministering
How do I do all that I'm supposed to do?  So many demands, duties and desires - which comes first?  I have no time!  What about me?  Kim shares from her own experience parables and truths in the changing parade of a woman's emotions.  God will give the elasticity required to do all he has called you to do.

I'm PMSing!!!  Praying More Seriously!
What do they say about you?  Are you a "pretty mean sister"?  Do they say "patience, my sweetie?"  Or are you "Praying More Seriously"?  This message of being out of control and loving it rings true with every "queen" of the house.  Do you rule with an iron fist or reign with the love of Christ?  Kim shares how prayer can bring about a change of heart or change the heart of God.

 
---

Here's what people are saying about Kim Bolton  . . .

"Humorous, inspiring, and genuine.  Kim's love for the Lord is contagious.  By sharing through song, humor, and down-to-earth experiences Kim leaves you inspired and energized to go forth and walk in a life pleasing to God."
Ronda Windham, First Presbyterian Church, Corinth, Mississippi

"With a voice as smooth as Karen Carpenter, her style of humor refreshingly real, and a heart totally sold out to God, Kim Bolton hits a home run every time."
Kay DeKalb Smith, Christian entertainer, singer, comedian

"Delightfully real and refreshingly transparent, and incredible worship.  Life applications grab you before you know it.  Kim leaves you hungry for more!"
Carol Bryant, Director of Women's Ministries, Christ Church, Nashville, Tennessee

"You'll be impressed with Kim's depth, sensitivity, anointing, and her humor.  She is powerful, and pleasing to all, especially our Lord." 
Jackie Mitchum Yockey, The 700 Club

"Delightful, genuine, and real describe Kim.  Having worked wit her, Kim lifts my joy level.  Her book "Girlville," has hit a triple off the wall ... no, make that a homer.  Enjoy a meal from her diner today.  You'll be glad you did!"
Dennis "The Swan" Swanberg

"Kim has sung at several events with us, so I knew she could sing, but Kim's stories will make you feel warm and safe, as she reminds us of God's presence in the very real, everyday life of a women."
Shelley Breen, Point of Grace

"I appreciate so much your ability to truly lead us in worship.  You were the highlight of our conference for me."
Candy Davison, Sandy Cove Ministries

"In the realm of artist/speakers, Kim Bolton is one of the best-kept secrets in the Christian world."
Roger Breland - Director Center of Performing Arts, University of Mobile; Found of TRUTH; Gospel Music Hall of Fame

"Kim feels your soul, strengthens your faith, and tickles your funny bone.  I highly recommend my friend Kim Bolton."
Annie Chapman

"I just wanted to say a big thank you for your participation in our Hearts at Home Conferences over the years.  You have played a vital part in offering information and inspiration to so many women that have been in our conferences.  Thank you again for all you are, and for helping keep Hearts at Home."
Dee Kirwan, Director of Speakers, Hearts at Home Conference

"Kim - God has gifted you with a powerful voice and an equally powerful story."
Willow Creek Community Church, Chicago, Illinois